David stratton a cinematic life фильм 2018
This terrific film – David Stratton: A Cinematic Life – will delight anyone who is interested in cinema, especially Australian cinema.
The legendary film reviewer, whose television sparring with fellow critic Margaret Pomeranz made him a national icon, is now the star of his own feature film, which intertwines tales of his own life along with the history of Australian cinema.
Stratton has had a lifelong passion for the movies. "I can't imagine a life without film," he says. He tries to see at last one film every day. So far he has notched up more than 25,000 viewings.
And he doesn't just watch the film, and review it. He has a vast collection of hand-written files which encompass every film he has ever seen, with the date and place where he saw it, the names of the stars, the director and other details, and of course his own reviews.
Without hesitation he pulls out his very first review, written in 1946 as a seven-year-old schoolboy in England. It was the Australian outback film, The Overlanders, starring Chips Rafferty as a lanky, laconic drover.
Stratton, born in 1939, spent most of the war years living with his grandmother, who inspired his passion for film by taking him to the movies nearly every day.
He was the black sheep of the family, he says. His father belittled his love of film and made it clear he was expected to take over the family's five-generation grocery business, started in 1824.
In 1963 Stratton came to Australia as a "ten-pound Pom" – a scheme intended to attract English migrants. He planned to stay for only the obligatory two years, but in 1965 he was offered his dream job: director of the Sydney Film Festival.
When he wrote that he was not coming back, his father was beside himself with rage.
Stratton always felt he had let his family down. Years later, when he met up with his parents in Cannes, a fellow diner came over to their table to say how much she loved his ABC show, At The Movies.
It was a poignant moment when his mother said proudly, "He's my son."
Director Sally Aitken has skilfully blended comedy with pathos, and clips from many of the featured Australian films are cleverly interspersed with the interviews.
Among the Australian movie greats who appear are Geoffrey Rush, Nicole Kidman, Judy Davis, Russell Crowe, Sam Neill, Rachel Griffiths, Eric Bana, Jack Thompson, Sigrid Thornton, Bryan Brown, Jacki Weaver, and directors Gillian Armstrong, George Miller, Fred Schepisi, Bruce Beresford and Warwick Thornton.
About 100 films are touched on, some with more detail than others, and even then you could wish that other favourites were included. Perhaps we have to wait for the ABC mini-series of A Cinematic Life, due to air later this year. With three one-hour episodes it will virtually double the film's 97-minute running time.
David Stratton: A Cinematic Life starts on Thursday, March 9, at Cinema Paradiso.
Comments
comments
Источник: http://www.thestarfish.com.au/david-stratton-cinematic-life/
Поделись с друзьями
Рекомендуем посмотреть ещё:
David Stratton : A Cinematic Life - КиноМех Новинки кино
Когда церемония оскар в 2018Поздравительная открытка к новому 2018 годуЛобода в белгороде концерт когда 2018Сколько стоит игровой ноутбук 2018Смотреть фильм беременный 2018 в хорошем качестве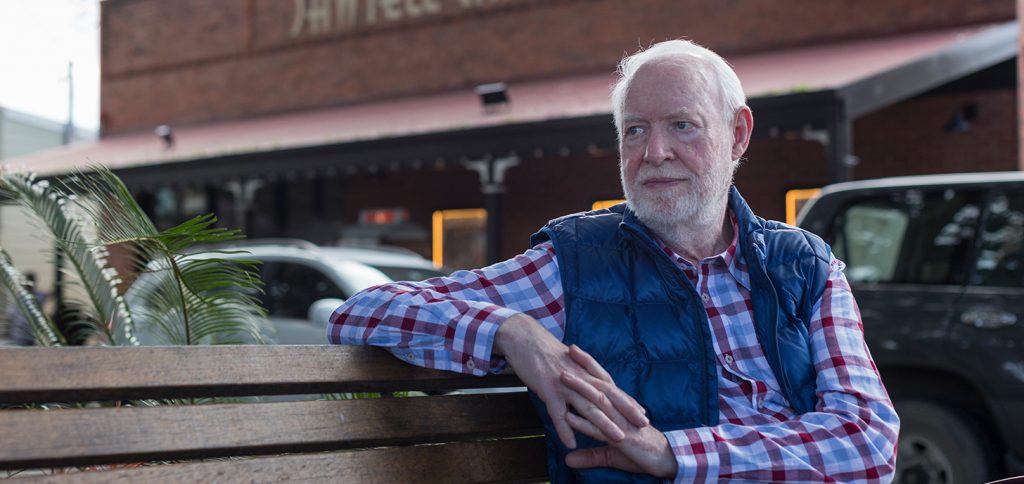 ШОКИРУЮЩИЕ НОВОСТИ